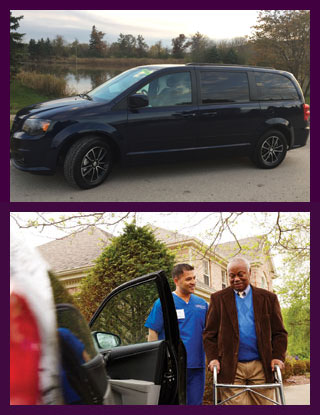 We understand that getting from point A to point B can be difficult for the elderly, new parents or even after a procedure, but we don❜t think that should be a reason to stay in, or avoid running errands. As part of our companion and personal care services, Sunset Limousine Service LLC. can provide transportation services, accompanied by a fully screened and trained caregiver, to safely get you to and from:
Doctor or therapy appointments, including disability assistance throughout the trip.
Hospital or outpatient facility.
Prescription pick-up, grocery shopping, and other errands.
Visits with friends, relatives, social and religious functions.
Entertainment events.
Our specially trained, bonded, and insured caregivers can transport you in their vehicle or your own vehicle (conditions apply). We will assist you to the vehicle and accompany you during every moment of your trip, with your safety and well-being as our number one priority. When your trip is complete, we will get you settled back at your home.