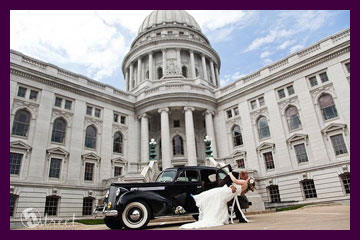 Question… ❝Are all limousine companies the same?❞
Like most things in life the old saying holds true… ❝You get what you pay for.❞
A limousine rental is a luxury experience, like selecting a 5 star hotel or restaurant, and is usually reserved for a very special occasion.
Question… ❝Can I just shop by price?❞
If you are only shopping on price you run the risk of being taken advantage of, usually resulting in serious disappointment on that special day.
Read on to be sure you know all the right factors
to consider before choosing your limousine company…
Question… ❝Why are some companies priced so low?❞
The way we look at it, each limousine company in town knows what they are worth and they charge accordingly!
A very low price may be a warning flag for such things as:
1. Very old vehicle—
The biggest tip-off the car is old (and shows it) is a low price.
2. Inadequate maintenance—
Things we commonly see in Austin from ❛low-budget❜ limo services include: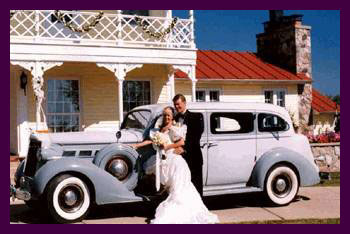 Air Conditioning not functional; Exterior and interior lights not all working; TV or stereo broken; Ripped roof (outside and inside); Dirty vehicle; Frequent break-downs; No glassware; No insurance (yikes!); Not licensed or not a member of a Limousine association, operating illegally; Underpaid chauffeurs. An unhappy employee almost always results in poor service for you; Company does not show up on time, does not show up in the promised vehicle, or does not even show up at all (after your ❛great-deal❜ low-price reservation was made they found another client who was willing to pay more and they never bothered to call and let you know) and yep, these are the same folks who won❜t give you a written confirmation!
Owning, operating and maintaining a fleet of limousines properly is almost impossible to do at lowball rates. Is it worth saving $30-$50 on a special night out for this type of risk? At Sunset Limousine Service LLC not only do we operate one of the most well maintained fleets in town, we probably have the most courteous and friendly chauffeurs you will find. We recommend that you stick with companies that are members of the BBB (Better Business Bureau) or the NLA (National Limousine Association), and the WLA (Wisconsin Limousine Association). Companies who do so tend to be the ones who can be counted on to show up on time, with the promised vehicle and give you the experience you are paying for and the service you expect. Sunset Limousine Service LLC… ❝We value our reputation within the community, and always treat each customer with honesty and care, and the first class service they deserve.❞ Choose Sunset limousine Service LLC and you are choosing a Limousine service you can place your trust in today and in the future!